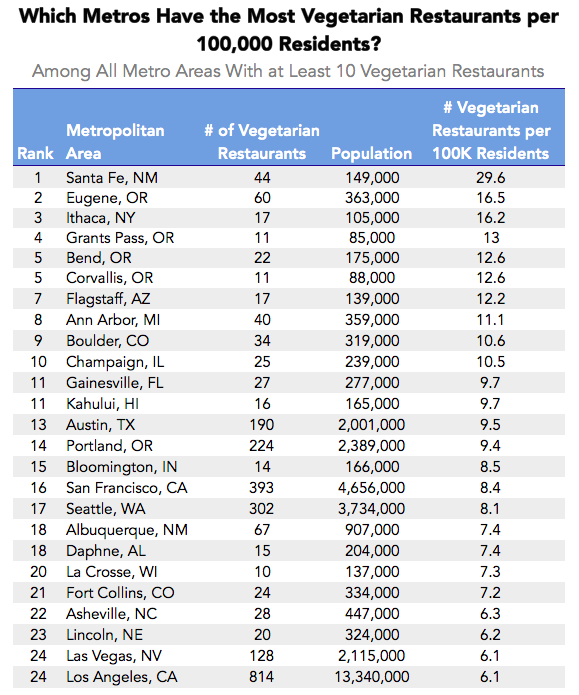 Pricenomics has just posted a list of the 50 metro areas with the most vegetarian restaurants. Not surprisingly, the New York City metro area (CSMA? Metro Division?) has the most at 1,026, followed by LA with 814, and then San Francisco with 393.
This is not as interesting a number as the number of veggie restos per capita, i.e., relative to the metro area population.
Pricenomics has ranked metro areas by the number of vegetarian restaurants they offer per 100,000 residents, provided the metro area has at least ten vegetarian restaurants. Now most of the big eastern cities drop out (Ithaca, NY being an exception) and littler ones in states like NM, OR, AZ take over.